Hairy Dog Designs Iron On Rhinestone Transfer
Het hoofd van de hond is met harig waardoor het er leuker uitziet.
En over de ogen van de hond, gebruiken we de straalkoksteen.
De grootte van het strassontwerp is 8.00inchX8.50inch.
U kunt de gewenste maat kiezen.
Het strass-ontwerp kan het jack, de tas, het t-shirt of elk ander dat u wilt zijn strijken.
Als u een bepaald ontwerp heeft waarnaar u op zoek bent,
we kunnen het ontwerpen of hebben het al in onze uitgebreide collectie ontwerpen.
We ontwerpen dagelijks nieuwe bestanden, dus kom regelmatig terug met ons.
Steekproeven op voorraad kunnen gratis worden verzonden voordat u massa-orders krijgt!
Er zijn ook veel andere ontwerpen voor honden op onze website. Je kunt het doorzoeken of de groep zien om te controleren welke je leuk vindt.
Hebt u een vraag, neem dan gerust contact met ons op.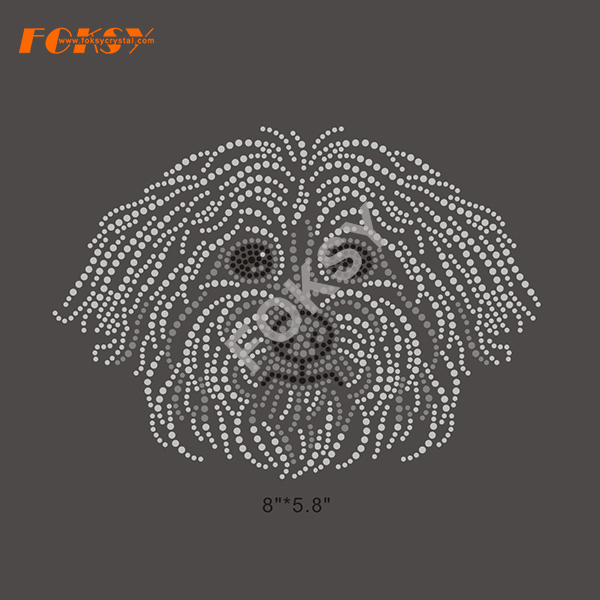 Modelnummer: D000023
Kwaliteit: Chinese AAA-, Koreaanse, MCE-steentjes
MOQ: 50 eenheden / ontwerp
Rhinestones Type: hotfix ronde vorm plaksteensteentjes
Materiaal: glas hotfix steentjes
Gebruik: kledingstuk, jasje, T-shirt, handtas en elke andere die u maar wilt
Kleur: E01-kristal of andere die u nodig hebt
Grootte: 8 "X8.5"; Aangepaste grootte is welkom
Naam van het merk: FOKSY
Plaats van herkomst: Guangdong, China (vasteland)
Certificering: CE & RoHS
Levertijd: 1 ~ 2 werkdagen, afhankelijk van uw bestelling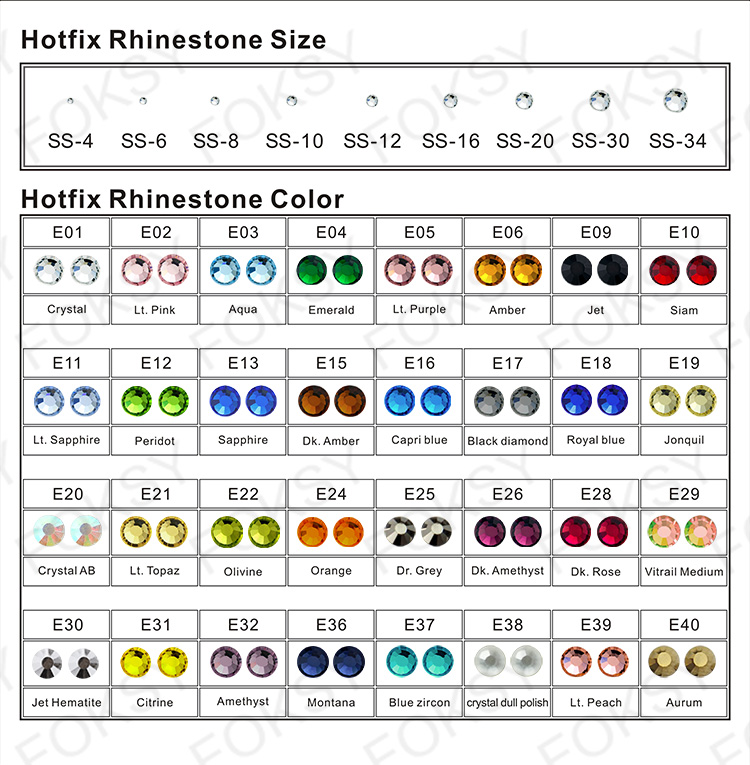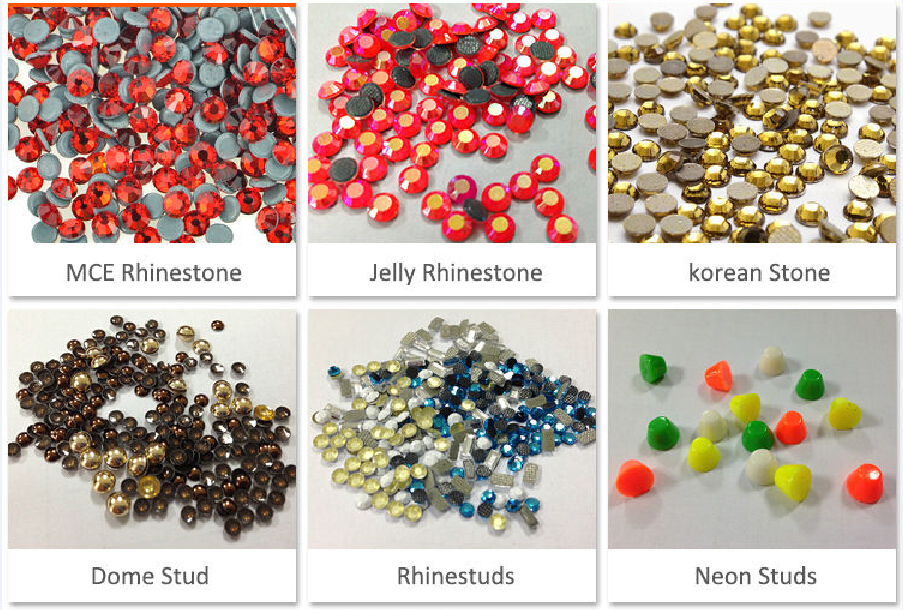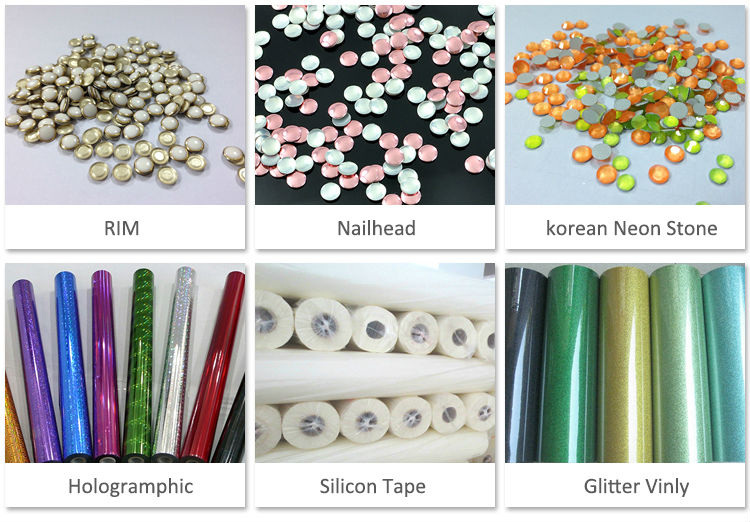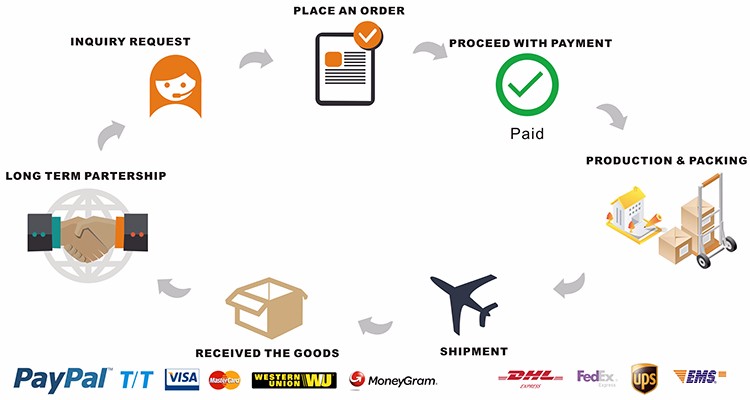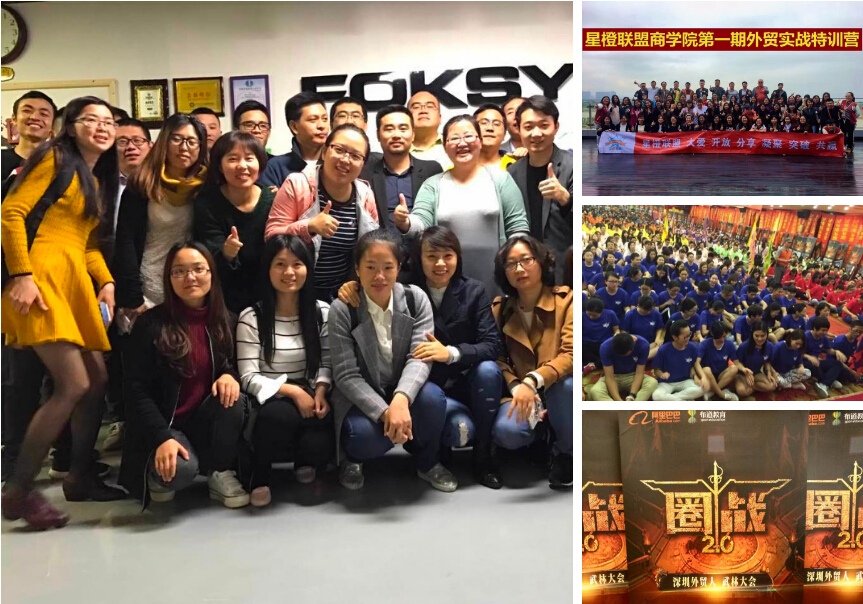 Shenzhen Foksy kledingstuk en accessoire Co., Ltd. opgericht in 2007, is een professionele fabrikant van strass en strass overdracht in China. We zijn toegewijd aan innovatief design, superieure kwaliteit en de beste service om een ​​betrouwbare reputatie te behouden.
Waarom voor Foksy kiezen?
- Professionele en rijke ervaring
We hebben meer dan 10 jaar ervaring en goede reputatie op dit gebied door het leveren van goederen van superieure kwaliteit tegen concurrerende prijzen op de wereldmarkt. Met onze rijke ervaring, begrijpen wij uw specifieke eisen aan het motief van de bergkristaloverdracht en wij bieden het ontwerpen, bemonstering, productie, de combinatie van verschillende manierideeën, inspiraties, nieuwe ideeën aan de manierindustrie aan.
-OEM & ODM service
We doen meer dan 84% op maat gemaakte ontwerpen, hebben een sterk ontwerpteam om aan de vraag van de klant te voldoen. Een eenvoudig idee kan snel een mooi creatie-overdrachtsmotief worden.
- leverancier van toegevoegde waarde
Als eindproduct is het een gemakkelijke druk op het motief voor onze klanten, die tijd voor hen kunnen besparen, een hoogwaardig motief op hun kledingstuk, schoenen en tassen kunnen doorgeven om hun kledingwaarde aanzienlijk te vergroten. We kunnen u ook wat verkoopvaardigheden en uw lokale marktinformatie delen die uw verkoop kan vergroten.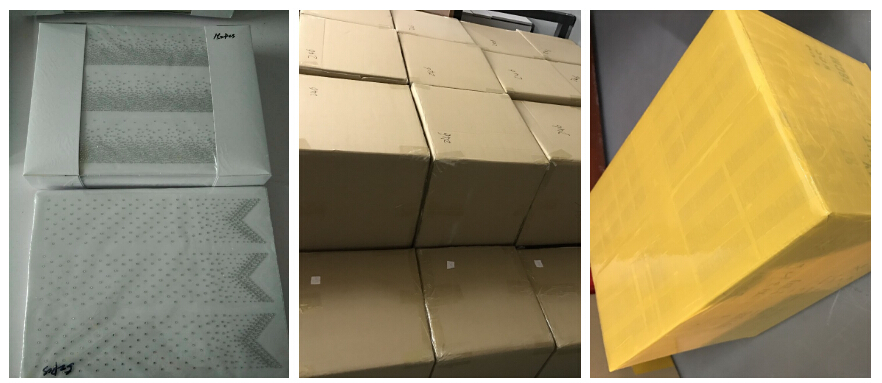 Q1. Hoe kan ik een aangepaste ontwerporder plaatsen?
A: Geef foto's van uw ontwerp en vermeld de kleur, grootte en aantal. Vervolgens worden illustraties en prijsgegevens binnen 24 uur verzonden. Immers, details bevestigd, betaling verzonden. Toen was de productie geregeld. Tot slot sturen we u producten.
Q2. Wanneer kan ik het product ontvangen nadat de factuur is betaald?
A: Wij kunnen u goederen 1-2 dagen na ontvangen betaling verzenden. Het kost 3-7 dagen voor verzending via DHL / UPS / FedEx / TNT / Aramex.
We zullen u de foto's van de producten en pakketten laten zien voor verzending.
Q3.wat is uw voorbeeldbeleid?
A: Wij kunnen de steekproef leveren als wij klaar delen in voorraad hebben, maar de klanten moeten de steekproefkosten en de koerierskosten betalen.
Q4. Test je al je goederen vóór levering?
A: Ja, we hebben 100% test voor levering
Q5: hoe maak je onze business lange termijn en een goede relatie?
A: 1. We houden goede kwaliteit en concurrerende prijs om ervoor te zorgen dat onze klanten profiteren;
2. We respecteren elke klant als onze vriend en we doen oprecht zaken en maken vrienden met hen, ongeacht waar ze vandaan komen.
Q6. Heb je de fabriek?
A: Ja, onze fabriek is in Jingye industriële zone, Baiyun District, Guangzhou, China. Welkom om te bezoeken!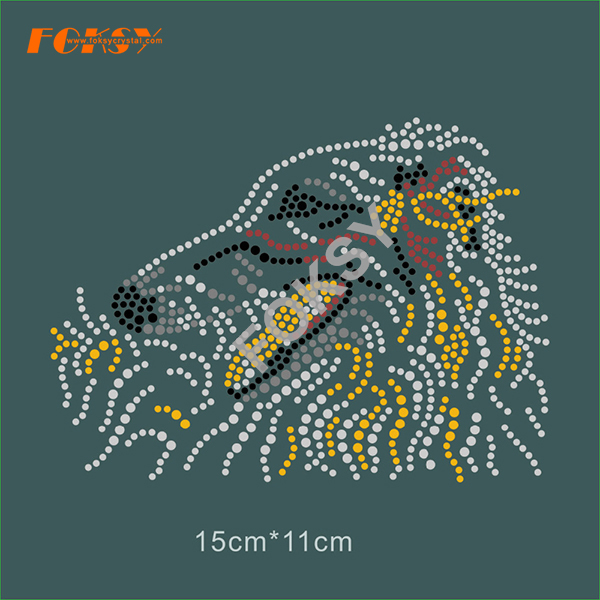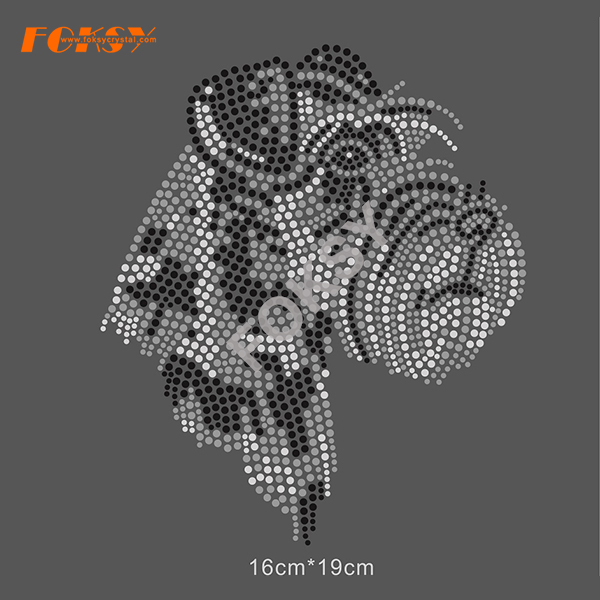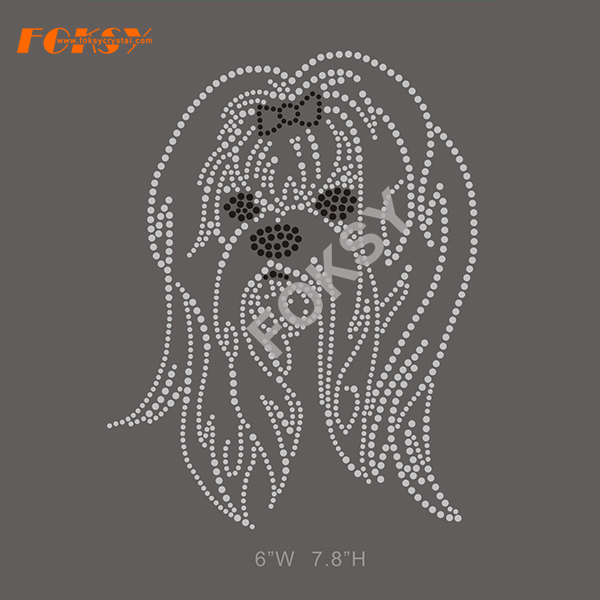 Product Categorie : Rhinestone Transfer > Animal Rhinestone Transfer